Steps To Building A Custom Home
Building your own home is fulfilling, wonderful, and at times challenging. Whether it's starting from fresh on a block of land or a knockdown-rebuild, a lot of work goes into building a custom home. With good planning, you can minimise disruptions and keep the project running smoothly. From setting a budget, finding the right professionals to work with, constructing the home to finally moving in, let's take a closer look at each stage of the home-building journey.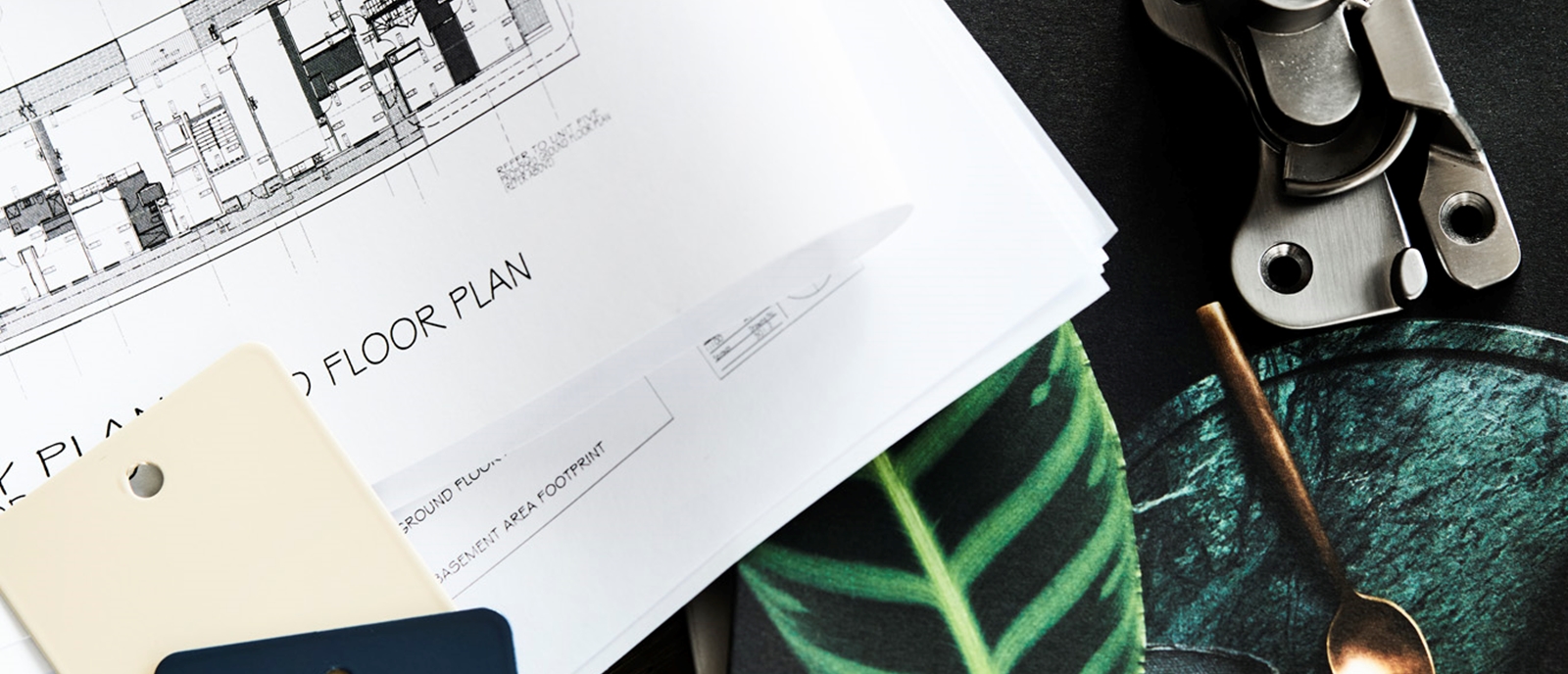 Making a plan
First things first, it's important to set your budget before going too far down the road of choosing a block or looking at design options. After all, you need to know what you can afford.
Once you have a ballpark budget, you can start building your brief. The ideal brief will include everything you want for your new home, such as indicative floorplans, land requirements and examples of designs that inspire you. To get started, you could try an app like Floorplanner. The more information and inspiration you take to your builder, the better.
"We have a belief that the hard work should be done upfront. The work and the effort that is put into the design will make for a better build," Lachlan Grant, Managing Director of Happy Haus.
Keep in mind that the land you build on can also influence your floorplan design. For instance, when Happy Haus works with clients on selecting a parcel of land, they look at what the block will enable in terms of design and function. They also look at the challenges of the block - as Lachlan puts it, "I think people need to realise that the perfect block is potentially a myth and that every block will have opportunities and challenges that people should try and understand."
When looking for the ideal block, make sure you consider its orientation. The orientation will influence where you place windows and doors to maximise the amount of natural light in your living spaces. If you're doing a knockdown rebuild, it pays to visit the existing house at different times of the day and explore room by room. Ask yourself: where's the light in the morning, the middle of the day, and the evening? This might dictate how you design and orientate your home.
But while there are best practice principles for designing a home that's right for you, it's important to make sure the home ticks the right boxes when it comes to location too. Do you want to be within walking distance of the local schools? Is the local shopping strip important to you? Is the property close to parks or the beach? Think about what works for you.
Then there are potential sticking points to look out for when selecting a block. For example, it pays to consider the elevation. Sloped blocks can bring stellar views but can come with a hit to your budget later because building on them is often more complicated. It's a trade-off. And for those planning a knockdown-rebuild, there are local planning rules to consider.
Talking block budget: consider when to and when not to be flexible. If you're looking to stay there a while, stretching (if you can) might be a smart move if it helps create the ideal home. But if you're in the property game as an investor, it's probably wise to stick to your budget.
Bec Douros, Creative Director of Nectaar studio, put it this way when talking about her own long-term build, "What's 10 or $15,000 on the right property now if we're going to stay there and add value to it down the track?"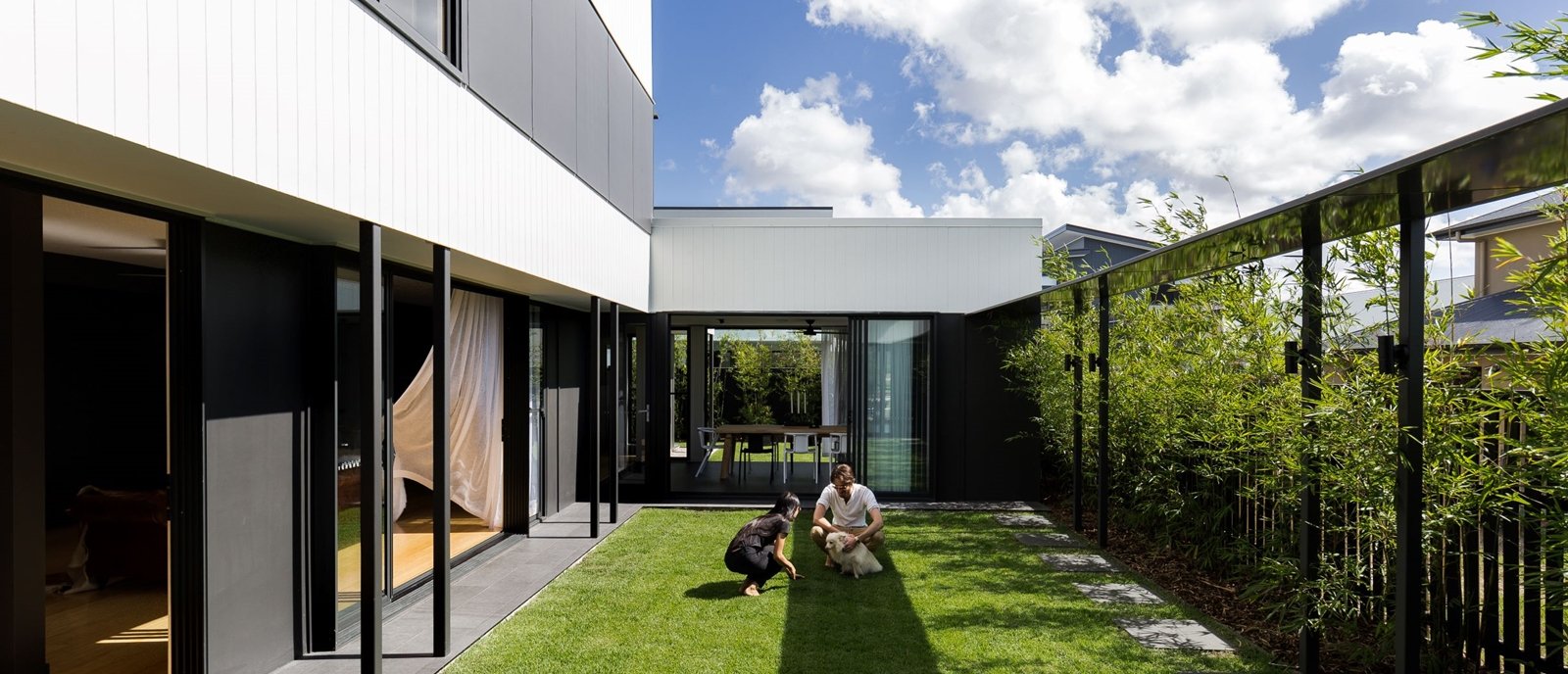 Finding the right professionals
You will be working with your team closely for months, so it's essential to select your people carefully.
"It's about building a team. The sooner you can get everybody involved, and on the same page, the more likely positive outcomes are going to come," Lachlan Grant, Managing Director of Happy Haus.
Certain professionals fill particular needs at a specific step in the custom build process. Generally, you will work with an architect or a building designer. What's the difference, you might ask? Architects look at both the art and science, they are state-registered and regulated. While building designers often have a draftsperson background and the range of services they offer varies. Both, however, provided they have the right qualifications, can help you build your custom home.
Another area to consider is the builder you select – some of which will have in-house architects or building designers. When looking for a custom builder, it's a good idea to check out as many portfolios as possible to find the builder that's right for your needs. Most builders will also have a display home that you can visit to get a hands-on look at their work - so be sure to look at the finer details of the build and the suppliers they use to ensure you will be receiving the quality and style you want.
The order in which you engage your professionals can be tricky to navigate. Ideally, you will want to have your designs finalised by an architect or building designer before approaching a builder to discuss construction. However, this approach can be tough on your budget when the reality of executing an elaborate design is costed by your builder. Conversely, you might talk to a builder first but then find you are missing elements a designer could have amplified in your home. We recommend you have open conversations with the professionals you are considering and approach them at the same time, as many firms will work together to ensure your vision is realised in a way that makes the most of multiple areas of expertise from the start.
The professionals you choose is ultimately up to you. What's most important is choosing based on their experience, qualifications, and skill to deliver the type and style of home that matches your vision. Check their credentials, too. They need to be licensed and insured. Also, check that they're members of an association like the Housing Industry Association (HIA) or your state's Master Builders Association.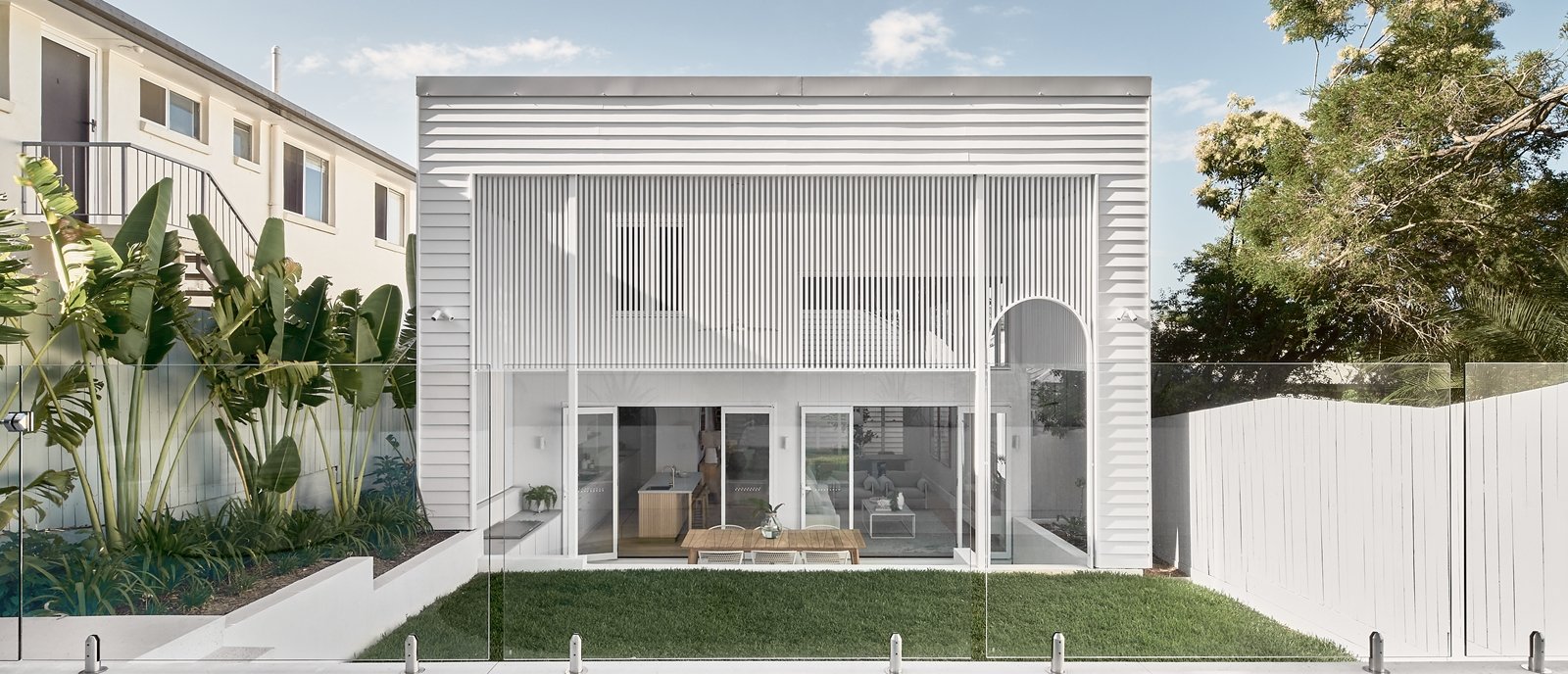 The Build
Here's when the action happens. Foundations are laid. Walls are erected. It's an exciting time where you'll start to see your vision come to life, but it is also a time for patience. Construction can take anywhere from around 20 weeks to a whole year. "Because we spent so much time getting every orientation and measurement right, I just can't wait to be sitting in that space and enjoying it all," Bec Douros, Creative Director of Nectaar, on the build of her family home.
Typically, a build can be broken up into five stages: base/slab, frame, lock-up, fit-out and completion. Base is when the foundations are laid. Frame is when the build starts going vertical – structural walls and roofing go up. Lock-up is when all openings, like windows and doors, are closed and sealed from the elements – electrical and plumbing work will accelerate. Fix is when all the internal fit-out can happen, things like architraves, door handles, cabinetry and tiling – and electrical and plumbing continues. And lastly, completion – painting, appliance fitment and the finishing touches.
During the build, try to communicate regularly with your builder and get involved in the process (without getting in the way). Good, clear communication will help relationships develop and minimise the chance of any friction – perhaps even make your presence known to tradespeople on-site when you're there. You could also consider keeping a photo diary of the build, just in case – and it will also be a nice memento.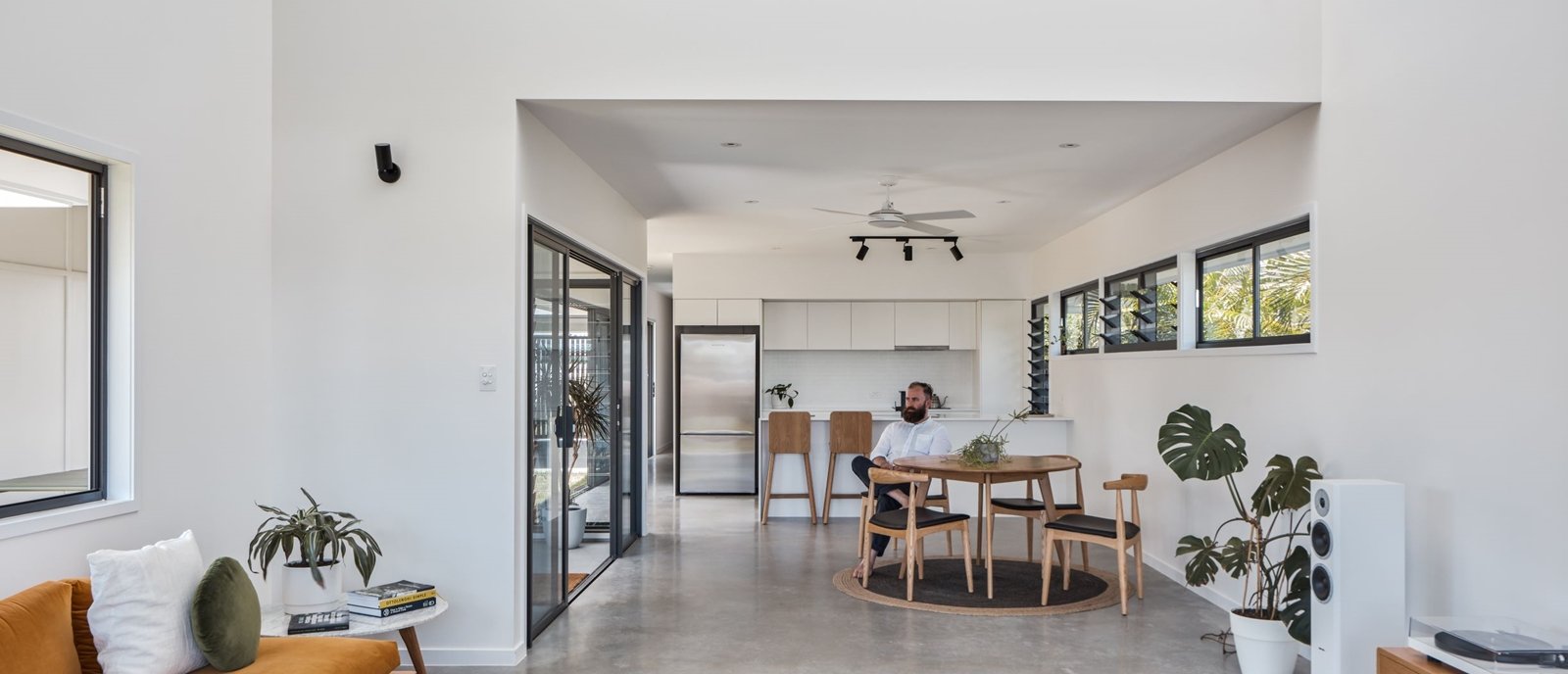 Moving in
The moving-in stage should be fairly straightforward, but if for some reason your expectations aren't met, there are avenues to reach a solution. As mentioned earlier, if your builder is a member of an association, they will have processes for handling complaints. Plus, each state has its own way to solve disputes, such as Fair Trading in New South Wales, the Victorian Building Authority in Victoria, Consumer and Business Services in South Australia, the Queensland Building and Construction Commission in Queensland, and Access Canberra in the ACT.
One way to safeguard yourself (which is often overlooked when building) is using the services of an independent inspector. They can be employed to check the work meets building code requirements and regulations at every stage of the process, including just before moving in.
And finally, while it might be tempting to move every element into your home the moment it is ready, slow down and experience the space. Apart from making sure all your utilities are connected, there's one interesting tip Lachlan has for people moving into a freshly built home.
"Buying furniture, bedding and appliances is an exciting process, but simply spending a few weeks living in the home and understanding how the home works can be beneficial," he says. "Taking this time will help you answer questions like: 'Where do I like to spend time in the house? Where do I see the light coming in really nicely in the mornings?' By living in the home, you get to experience that, and you'll learn a lot of lessons. You don't have to do everything on day one."
Explore Custom Homes Featuring Trend Windows and Doors
Attach Documents
(Plans, Reports, Photos)
---
Product Selection Summary
No products in the Quote Drawer.
Thank you for your quote request.
We look forward to helping you with your project.
Next Steps:
You will receive an email confirming your enquiry number.
A Trend team member will contact you within two business days to discuss your project.