From Industrial to Hamptons, Spanish-inspired to Modern Farmhouses, glazing bars are a popular feature that can elevate almost any style of building. Whether you're looking to add a touch of timelessness or replace a large single-pane window with something classy and captivating, glazing bars work to help create a truly unique yet classic home. To share the essentials with you, we spoke to Gina Krajc, Creative Director from Rosewood Homes. Rosewood Homes are specialists in making beautiful homes that often feature glazing bars. Based in Castle Hill, New South Wales, the family-owned business prides itself on building classic homes with character and warmth. Rosewood Homes have worked with Trend since their inception more than 40 years ago – it's a partnership that's produced some clever window designs, and has proven the popularity and versatility of glazing bars.
Hi Gina, thank you for taking the time to chat with us. Tell us about glazing bars. What are they, exactly?
Glazing bars are strips of either aluminium, timber, or metal between panes of glass on a window or door. Essentially, they divide a single pane of glass into smaller ones.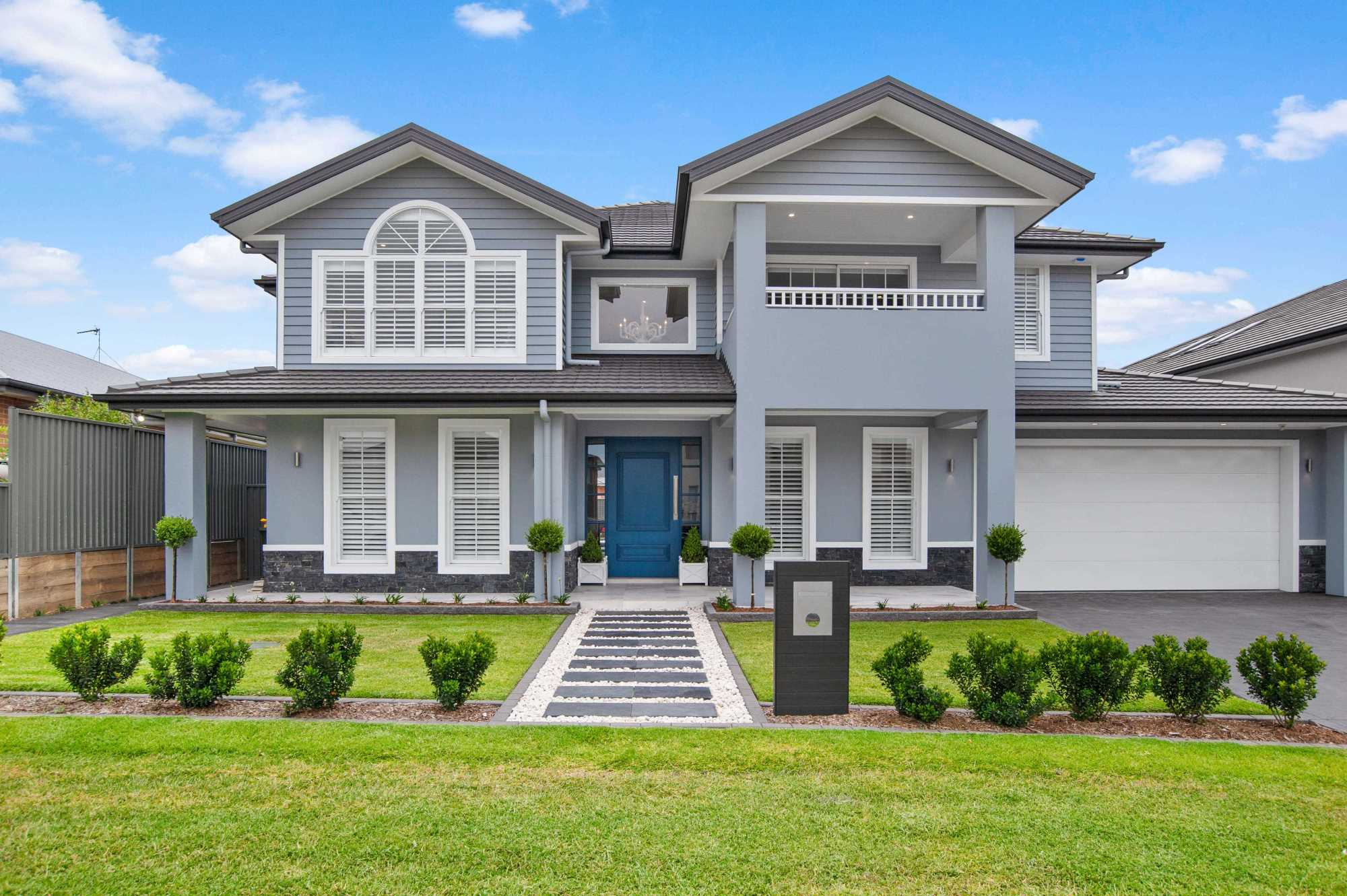 Can you tell us about their history? When did the style start and how are they still used today?
They started being used way back in the 18th century. Because glass used to be handmade, making it into larger panes was difficult and a lot more expensive. To make bigger windows, glazing bars were invented to hold all the panes together. Today, larger panes of glass are cost-effective and, thanks to modern technology, they're not as difficult as they were to manufacture. While in the past they were used to add structural integrity, now glazing bars are mainly used for aesthetic purposes – they look great. From this point of view, people prefer using glazing bars to break up a large pane of glass, making it more visually interesting and adding personality to their home.
IS THERE MORE THAN ONE TYPE? IF SO, ARE THERE DIFFERENCES?
There are generally two types of glazing bars – 'ovolo' bars built into the glass or a decorative stick-on style that sit on the glass. The ovolo style of bars is the more authentic option as they divide separate panes of glass. Though one thing to keep in mind is that, other than Trend's Botanica timber range which can have double glazed windows with ovolo bars, you can't typically use ovolo bars on fire rated or double glazed windows, so you'd have to opt for your decorative stick-on bars on those.
WHAT'S YOUR PREFERENCE FOR GLAZING BAR STYLE – DECORATIVE OR OVOLO? AND WHY?
At Rosewood Homes, we definitely prefer the ovolo style. It's a premium, high-quality product. They're bolder and more authentic – and they wear better over the years. But, in the end it comes down to personal preference. Many people prefer a finer look, so if your home suits it and you prefer the thinner look, decorative bars might be the better option. Though if you want a more premium authentic or federation look, go for ovolo bars.
They lend themselves perfectly to Hamptons-style homes as well as industrial style. What other styles do they suit?
They work beautifully with traditional Federation-style homes, French Provincial homes, classic Australian architecture and even Modern Farmhouse style. We've also got a lot of Mediterranean-inspired and Spanish-style homes on the drawing board at the moment – these feature glazing bars quite heavily. You'd be surprised at how many styles of homes they can be a part of. People are incorporating them into their modern homes and just changing up the patterns and style of the door or window to suit.
Do you have any memorable or favourite use of glazing bars in designs you've seen, from your own designs at Rosewood or elsewhere?
Right now, some of my favourite looks are from American architects. They just know how to elevate their homes using glazing bars. Social media has a lot of design inspiration that displays big arched windows with as many as 16 squares. We're just about to start a Modern Hamptons Farmhouse build incorporating this aesthetic. I know a lot of people are hesitant to make such bold statements with glazing bars, but these finer details are what really elevates a home. My personal favourite in one of our homes is the use of glazing bars looking out onto the back patio area. Even though people come through and they love them, they can worry it's going to hinder their outdoor view. I guess people think, 'Oh no, I won't put them on because it might be too much'. But I don't think it is too much – I think it adds charm and makes the outdoor views stunning.
How does Rosewood Homes go about including a glazing bar style into their home designs?
We incorporate them into most of our homes. As we go through the design process for the exterior of a home, I'll add glazing bars where I think they'll suit. We play around with different combinations – colours, shapes, styles. I've got a big collection of inspiring images with different windows and combinations that I show our clients. Once we get a sense of what they like, we'll incorporate that into the design. Our clients love the character they add to the home.
Do you have any advice for someone who is looking at windows for their home and considering glazing bars?
If you've got a vision for a home and glazing bars are in that vision, add them where you can. They really make the home. My other advice is to go with ovolo bars. They look better and they'll last the test of time. Don't be scared to be creative and have some fun with them, too. If you think about the homes you've seen over the last 20 years in Australia, there's a lot of glazing bars out there. It's not a new thing. In fact, it's classic.
For more design inspiration, follow Rosewood Homes on Instagram.
Explore Custom Homes Featuring Trend Windows and Doors
Attach Documents
(Plans, Reports, Photos)
---
Product Selection Summary
No products in the Quote Drawer.
Thank you for your quote request.
We look forward to helping you with your project.
Next Steps:
You will receive an email confirming your enquiry number.
A Trend team member will contact you within two business days to discuss your project.