Understanding the NCC 2022 Changes
The latest amendments to the National Construction Code 2022 (NCC 2022) will impact all new residential builds in Australia. The livable housing requirements are aimed at improving the accessibility of homes. And the changes around residential energy efficiency will deliver more comfortable homes that use less energy and reduce the cost of living for occupants. These new amendments will lead to changes to many standard building materials, an increase in the cost of building and changes to the design of homes. To make understanding the changes easier we have outlined how the proposed amendments impact windows and doors and what they may mean for your future projects.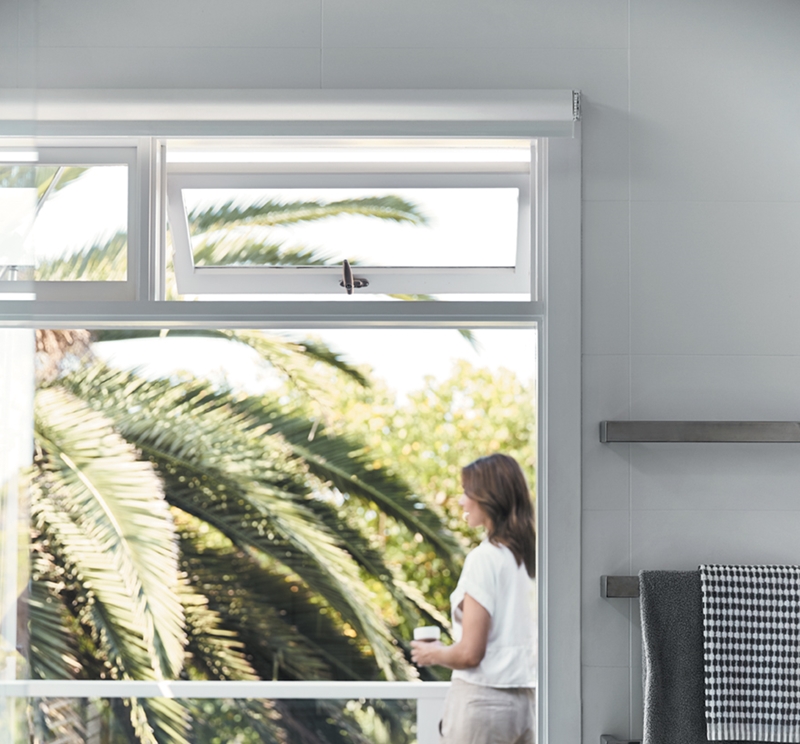 UNDERSTANDING THE NCC 2022
Key Amendments
Key amendments associated with windows and doors include the following:
Stage 1 – Effective 1 October 2022
Livable Housing Australia silver level for accessibility including:

At least one step-free threshold to enter the home
Clear openings for doorways

Installation of windows and doors
Stage 2 – Preview Released August 2022
Increased energy efficiency requirements
Condensation management requirements
STAGE 1 - EFFECTIVE 1 OCTOBER
Step-free Threshold
Clause 1.1, 1.2 and 2.2 – Livable Housing Design
Mandated sill specification for entrance doors.
At least one step-free threshold is required into the home and a suitable pathway into the home from the boundary of the property. This can be achieved in different ways and several building elements are implicated.
Step-Free Path Requirements
There are two options to achieve the step-free path requirements:
Option 1 - Entry Access: A step-free path of travel from the boundary to the entrance door, which can incorporate either an access path or ramps including step ramps. Both must satisfy minimum width gradient requirements. A side door can be considered an entrance door, provided it has continuous step-free access.
Option 2 - Car Parking Access: The path of travel may be provided via an associated car parking space (if the car parking space is for exclusive use of the dwelling occupants). This may be a connected or free-standing garage with the required minimum dimensions.
Step-Free Threshold Requirements
Once a step-free path to the home is achieved there is a specific threshold requirement for the entrance door that connects the step-free path to the home. It is worth noting that some of the amendments in the final preview of the NCC regarding thresholds are open to interpretation and because of this there will be a clarification document released by the ABCB at a later date to remove any ambiguity.
The threshold of an entrance door into the home must:
Be level (inside to outside) i.e. No sill; or
Have a sill height not more than 5mm if the lip is rounded or bevelled; or
Have a ramped threshold that does not exceed 56mm in height, has a gradient no more than 1:8 and is at least 820mm clear opening in width; or
Have a lip / step which does not exceed 15mm in any part of the sill profile, if the above items cannot achieve the weatherproofing requirements.
In addition, Part 2.4 Livable Housing specifies that an external step free entrance is required to include a drainage grate in front of doors without a sill.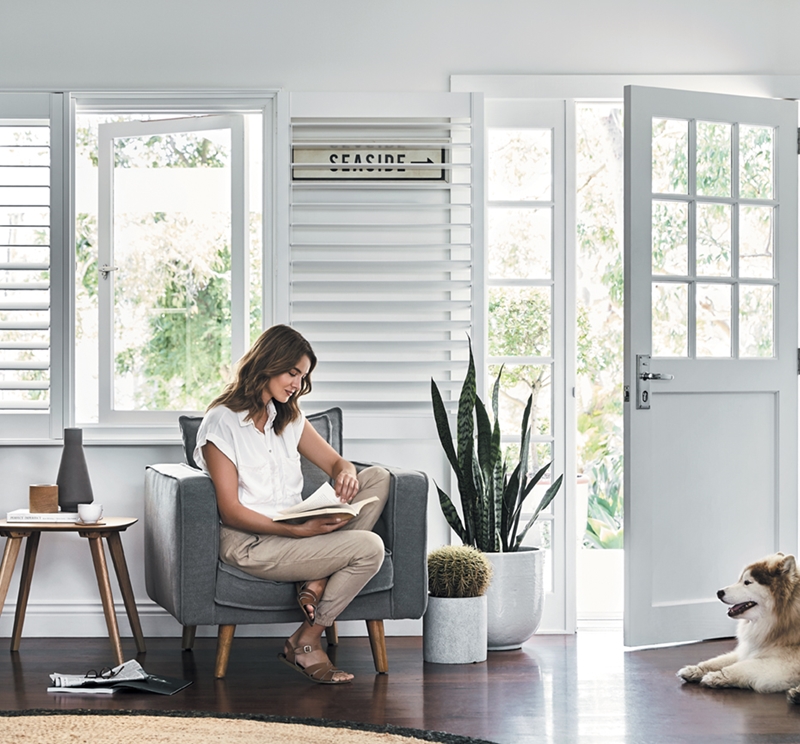 STAGE 1 - EFFECTIVE 1 OCTOBER
Clear Openings For Doorways
Clause 2.1 and 3.1 – Livable Housing Design
Mandated clear opening width for entrance doors and internal doors.
A minimum clear opening of 820mm wide is required for at least one external doorway (designated entrance door which is used in conjunction with the step-free access path), as well as internal doorways on ground floor or split level ground floors to designated room types. Therefore, when a hinged door is opened to its maximum, there must be a clearance of at least 820mm wide, excluding the door handle.
As a result, 820mm wide doors will no longer be suitable for use in these instances. An 870mm wide door will achieve the minimum clear opening for internal applications and a 920mm wide door will achieve the minimum clear opening for external applications, subject to the doors stops and hinges used.
Sliding doors, bi-fold doors and other types of doors can be considered as an entrance door to the dwelling provided that the door connects to the continuous step free access path to the dwelling. Double doors, bi-fold doors, stacking doors, multiple sliding door panels and other types of hinged doors can use a smaller leaf provided that the overall clear opening when fully opened is not less than 820mm.
STAGE 1 - EFFECTIVE 1 OCTOBER
INSTALLATION OF WINDOWS AND DOORS
Part 8.2 and clause 5.6.6 – Housing Provisions
Additional detail regarding window and door installation.
Housing provisions has updated advice regarding the installation of windows and doors.
Window and Door Installation - All Construction Methods
Structural building loads must not be transferred to the window or door assembly.
A minimum 10mm gap must be provided between the top of the window or door assembly and any load bearing framing / wall element. The minimum gap of 10mm may be increased where necessary to allow for frame settlement over wide openings.
Packing, if provided between window or door assembly and the frame must be located along each side and bottom of the assembly, must be fixed to stay, ensure that the sides and the bottom remain straight and should be clear of any flashing material.
Timber Window and Door Installation - Double Brick Construction
In addition to the above, timber doors and windows installed into double brick construction (cavity masonry) must be fixed with 300mm long x 0.8mm kinked galvanised steel straps fixed to the back of the frames and set into courses not less than 150mm and not more than 400mm intervals.
STAGE 2 – PROPOSED AMENDMENT DETAILS TBC
ENERGY EFFICIENCY
In February 2019, the COAG Energy Council (state and territory energy ministers) met and agreed on a forward program for increases to the NCC energy efficiency provisions over the next decade and beyond. For Class 1 and Class 2 buildings, the agreed trajectory recommends a significant increase in stringency for NCC 2022 and NCC 2025 and further increases every three years until a target of 'zero energy (and carbon) ready buildings' is achieved.
The details of these requirements for the NCC 2022 will be released as part of Stage 2 of the proposed amendments in August 2022.
For Class 1 buildings the proposed changes pertaining to energy efficiency are expected to include:
A seven star rating requirement for the building fabric.
A significant re-write of the DTS provisions, set at a seven star equivalent.
Introducing new requirements for thermal bridging of steel framing.
New whole of house provisions, including other elements of the home such as solar power, lighting and heating / cooling appliances.
Work is believed to be underway to upgrade energy rating tools that currently assess the building fabric only (e.g. Accurate, First Rate5, BERS Pro and HERO) to reflect these updates.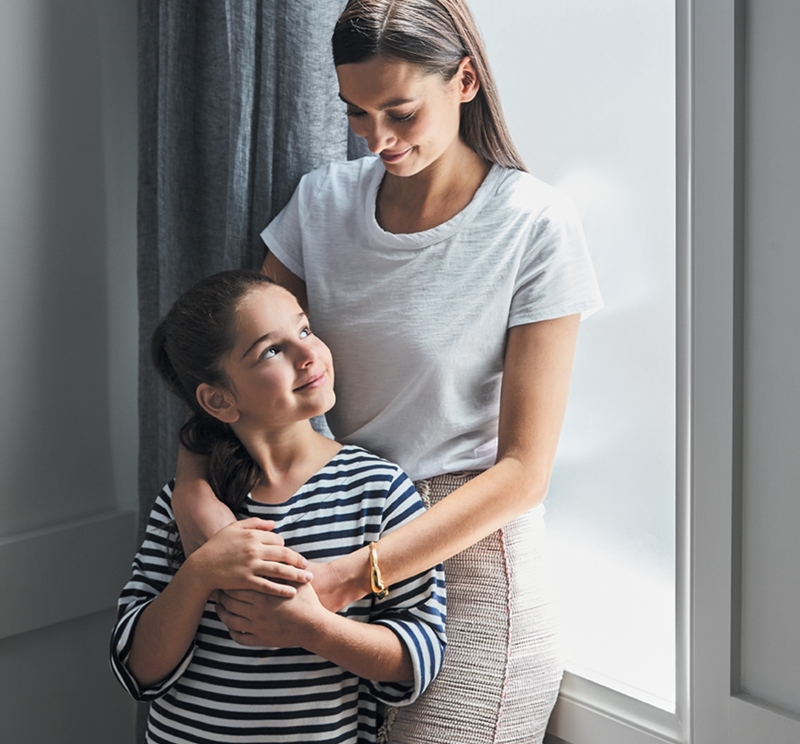 STAGE 2 – PROPOSED AMENDMENT DETAILS TBC
CONDENSATION MANAGEMENT
With the energy-efficiency provisions in the NCC ramping up and buildings being more tightly sealed with less ability to breathe, condensation has become a real concern.
NCC 2019 introduced requirements for vapour permeable membranes in certain climates, mandatory ducting and/or roof space ventilation and a new condensation risk management Verification Method.
For NCC 2022 more substantive measures are being proposed, including:
Changes to wall sarking requirements to more vapour permeable type equivalent to Class 3 or Class 4 membrane.
Ventilation roof spaces – including providing air spaces for roofs, changes to roof sarking installation and roof sarking vapour permeability requirements, and additional roof space ventilation via installation of whirlybirds, ridge or eave vents or similar.
Exhaust systems changes including:

Minimum flow rate for exhaust fans.
Mandatory exhaust and ducting for rangehoods.
No recirculating rangehoods permitted.
Bathrooms not naturally ventilated have exhausts with 10-minute run-off timer.
UNDERSTANDING THE NCC 2022
Important Links
In addition to the above items there are many other elements subject to proposed amendments. We strongly recommend researching these elements further, please see the links provided below to assist in your research.
If you are a first time user please register to download the documents.
The information contained above is general in nature, and before relying on the material in any important matters, users should carefully evaluate its accuracy, currency, completeness and relevance for their purpose. This content is not intended, and should not be relied upon as, the ultimate and complete source of information, a substitute for consulting the relevant legislation or for obtaining appropriate professional advice relevant to your particular circumstances. While every effort has been made to ensure the information is accurate, Trend Windows and Doors does not accept responsibility or liability for any loss, damage, cost or expense incurred as a result of the use of, or reliance on, information contained on this page or any links within it. No responsibility is accepted by Trend Windows and Doors for any mistakes, errors or omissions in the content above.
Explore our building and renovating guides
Attach Documents
(Plans, Reports, Photos)
---
Product Selection Summary
No products in the Quote Drawer.
Thank you for your quote request.
We look forward to helping you with your project.
Next Steps:
You will receive an email confirming your enquiry number.
A Trend team member will contact you within two business days to discuss your project.