Creating a home that reflects your vision is an exciting time. It's a time where all kinds of design options are explored, and the look and feel of each space is assessed. Understandably, during the process, it's common to think more about the aesthetics of your windows and doors than the purpose they serve. However, we believe that a truly outstanding home is only achieved when looks combine with function and efficiency.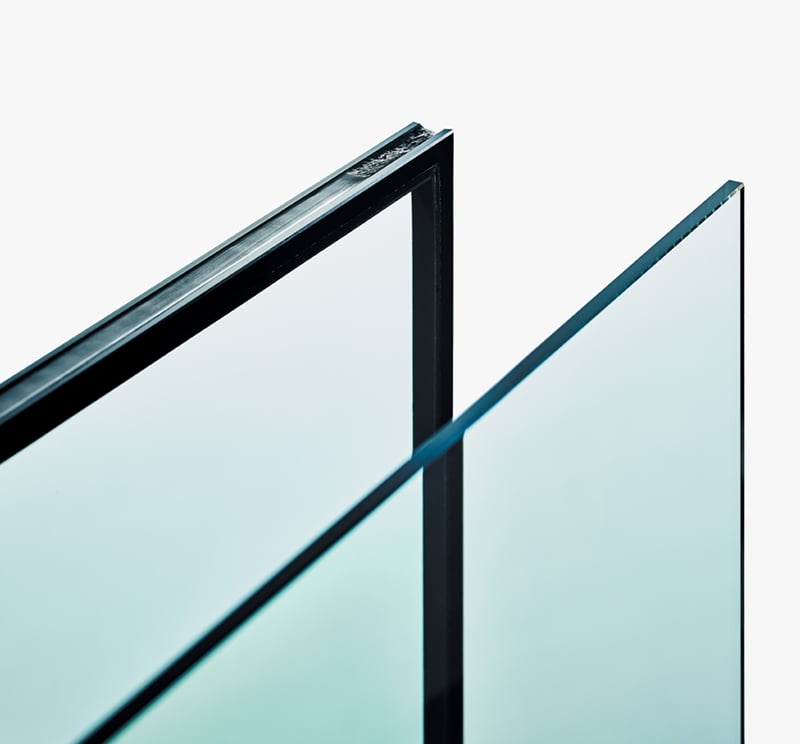 Guide to double glazing
What Are Double Glazed Windows?
Double glazed units are made by filling a space between two pieces of glass with air or gas, creating the most energy efficient windows and doors available.
Pictured: Double Glazing on left, Single Glazing on right.
GUIDE TO DOUBLE GLAZING
Benefits of double glazing
Installing double glazed windows and doors can offer your home a range of benefits. They can boost your home's energy efficiency, reduce noise pollution and lower your bills. Here, we'll look at the ways double glazed windows and doors can have a positive impact on your home.
Guide To Double Glazing
Energy Efficiency
Over the years, aspirational design has become synonymous with energy efficiency. This is partly due to increased federal energy legislation and an uptick in climate-conscious consumers. Besides, energy efficiency isn't just about reducing carbon emissions; it can also trim your energy costs and make your home more comfortable.
Double glazed windows and doors are a clever way to blend energy efficiency with your aesthetic. They play a big part in maintaining a comfortable indoor temperature year-round, and they can also help to improve insulation and reduce your carbon footprint and energy consumption. In fact, double glazed windows can decrease your home's heat loss or gain by almost 30%.
This increased efficiency is achieved by a small, vacuumed air pocket. The space between the two glass sheets creates an insulated barrier, restricting the heat flow between indoors and out, ensuring your house stays warmer in winter and cooler in summer. Higher efficiency means that you'll rely less on artificial heating and cooling, in turn reducing your energy costs.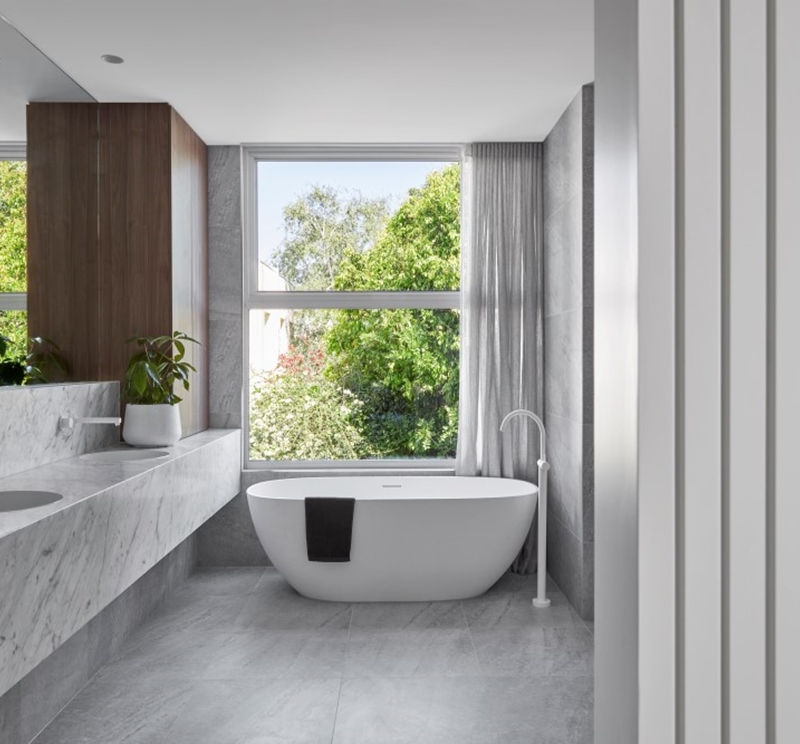 Guide To Double Glazing
Condensation
Condensation happens when an interior of a room is warm and has a relative high humidity, and the surface of a window is cooler, causing water droplets in the air to stick to the glass. This can lead to mildew and mould, which can damage timber frames, architraves, or flooring. Double glazing is a great preventative solution to condensation because the internal glass pane will be closer to room temperature, meaning condensation is less likely to appear on the window.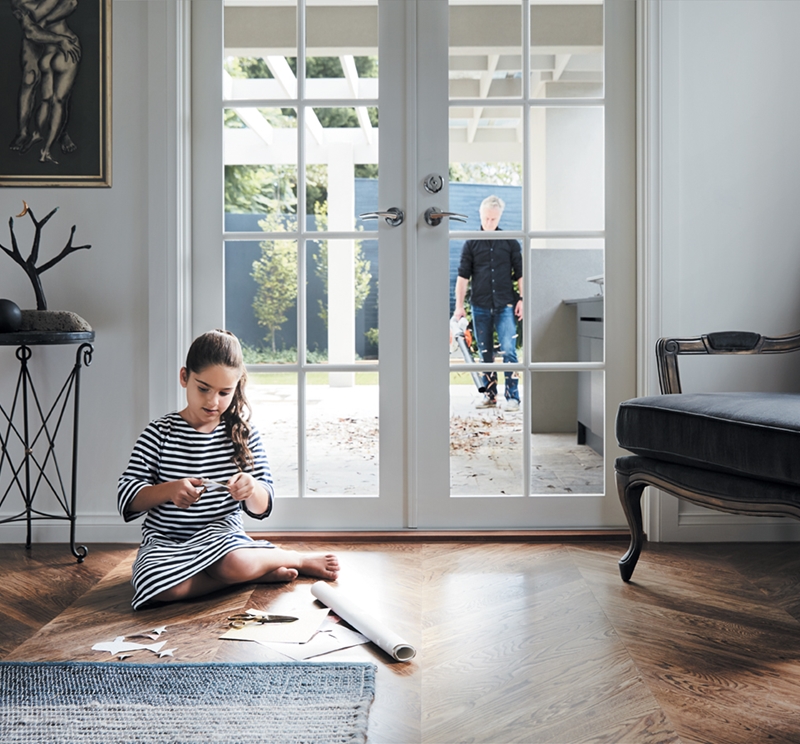 Guide To Double Glazing
Sound Pollution
For those that live in bustling city environments, constant noise can become a nuisance. Taking steps to reduce noise pollution can promote healthier sleep, lower stress levels and improve our ability to focus. While double glazed windows and doors aren't entirely soundproof, installing them can have a significant impact on the amount of ambient noise that makes it into your home. The space between the two sheets of glass works to dampen incoming soundwaves, and also the combination of different glass thicknesses within a double glazed unit can make the inside of your home much quieter.
It's not always about the noise coming in. In spaces like a home theatre fitted with surround sound, it's just as important to limit noise leaking out. Double glazed glass has the dual-action quality of limiting outgoing soundwaves - ensuring you can enjoy uncompromised sound quality without disturbing your neighbours.
GUIDE TO DOUBLE GLAZING
Products to Look Out For
Double glazed glass can be used across the entire Trend range to suit any style – whether you love to entertain or are after a classic Hamptons-style aesthetic. For a relaxed, laid-back feel, you could incorporate double glazed glass into the Botanica range. Or if your aesthetic is on the contemporary side, the Aluminium Collection creates a sleek, modern appearance with a range of colours to choose from.
Explore Our Range of Windows and Doors
Attach Documents
(Plans, Reports, Photos)
---
Product Selection Summary
No products in the Quote Drawer.
Thank you for your quote request.
We look forward to helping you with your project.
Next Steps:
You will receive an email confirming your enquiry number.
A Trend team member will contact you within two business days to discuss your project.