The Positives of Passive Design
As sustainability becomes synonymous with beautiful architecture, passive design is no longer an afterthought. This design approach leans on surrounding climate and building elements to naturally heat or cool your home. And in turn, it works to reduce your energy bills and environmental impact. It's true that passive design is a positive force in more than one way. One person who leads the way in the passive design space is Brett McKenzie, CEO of Sustainable. Brett is a long-time champion of passive design principles. With over 35 years of experience in construction and building design and over 25 years of partnership with Trend, Brett has seen how, with a little extra thought, passive design can have a huge positive impact on a renovation or a new build.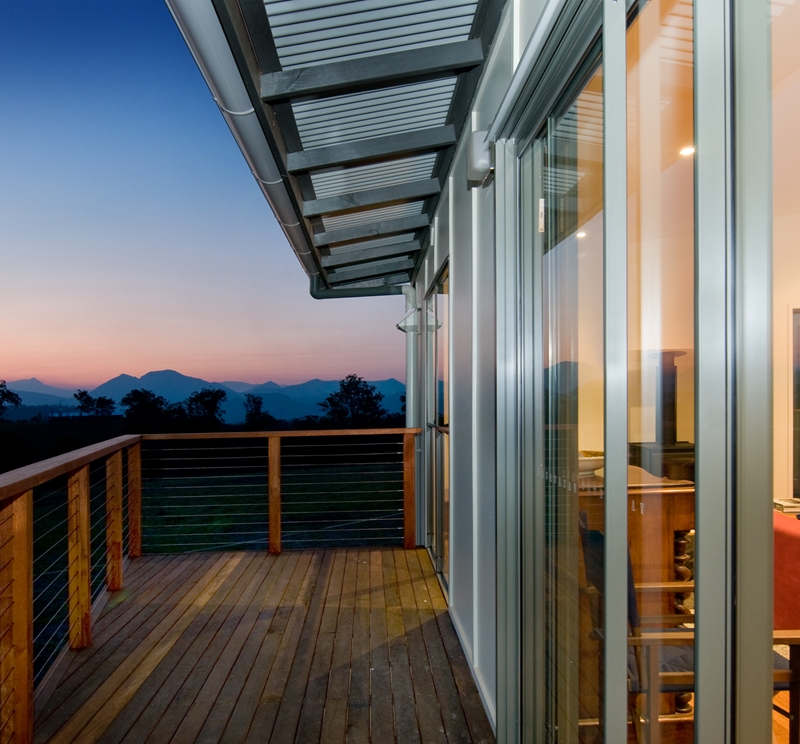 Passive Design
What is passive design?
It's so much more than the insulation you line your roof and walls with. It's the placement of your windows and doors to help promote natural airflow and light throughout your home. It's the way your property is orientated on your block. It's the kind of building materials and landscaping elements around your home. It's the glazing of your windows. It's the amount of volume in your home, which Brett holds in higher regard than how large a property is in square metres. "Passive design is about creating buildings, spaces and habitats that are much more meaningful and healthy for the individual," says Brett.
Image credit: Sustainable
PASSIVE DESIGN
A Passive Design Seed is Planted
Brett grew up in Gatton, a farming community in South East Queensland. It was there, in his childhood home, that he learned the benefit of houses that are built to suit the seasons. "Sustainability for me has always been very practical," he tells us. "We didn't have many resources and lived in an old Queenslander in this fairly hot and also often very cold environment."
This upbringing spurred on Brett's interest in building and design. After travelling and living in Europe and having his eyes opened to more climate-appropriate housing, he returned to Australia and launched Sustainable. A construction company determined to design buildings that work with the climate, surrounding environment, and community.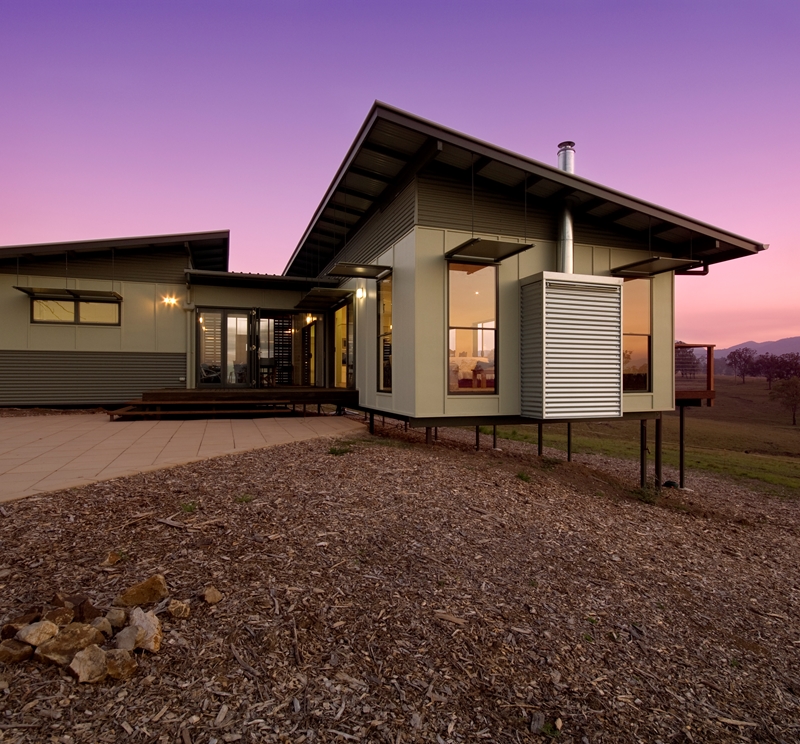 Passive Design
The Australian Environment
Passive design rails against the traditional "one-size-fits-all" approach to a building's layout. Which is why, Brett explains, it's so accommodating to Australian homes. "Australia is such a vast country," he says. "We've got contrasting climate zones, from very cold to arid to subtropical." So it's important to consider deeply the surrounding climate environment when designing your home. When you design it with that in mind your home won't need to rely on artificial heating and cooling.
Image credit: Sustainable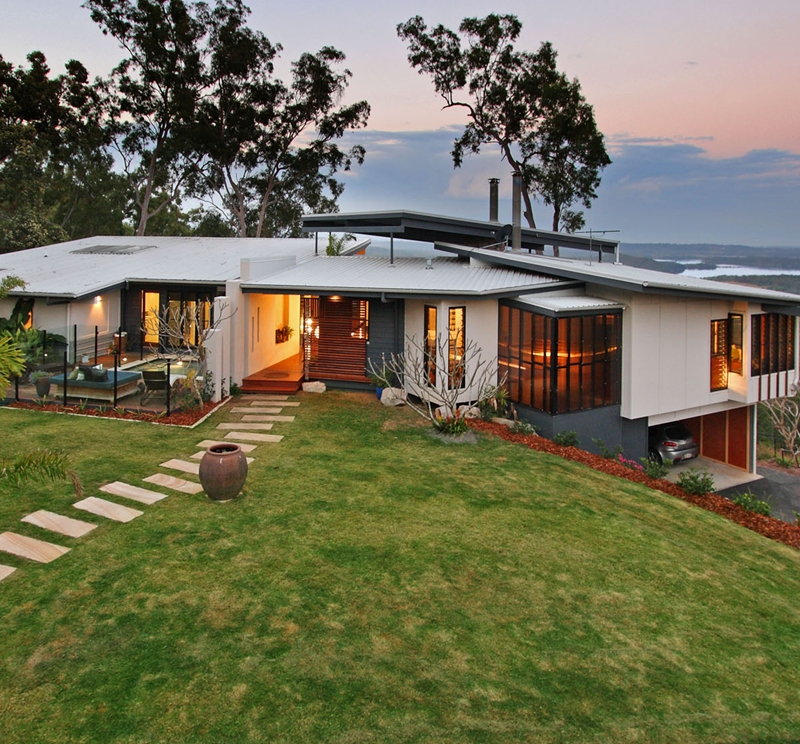 Passive Design
The Big Financial Benefit
In the long run, living in a house that utilises passive design principals can have fantastic financial benefits. Not having to use heaters in the winter or air conditioners in the summer helps, but so too does using solar panels to offset any electricity used. It all adds up financially, which is how Brett gets converts to passive design.
While passive design can have a huge effect on the way we live, showing its value to new clients is not without its challenges. "Fundamentally, it's got to be about the financial benefits. You have to be able to show them the investment for today," he tells us. "It's about working out how you can bring them along on the passive design journey."
Image credit: Sustainable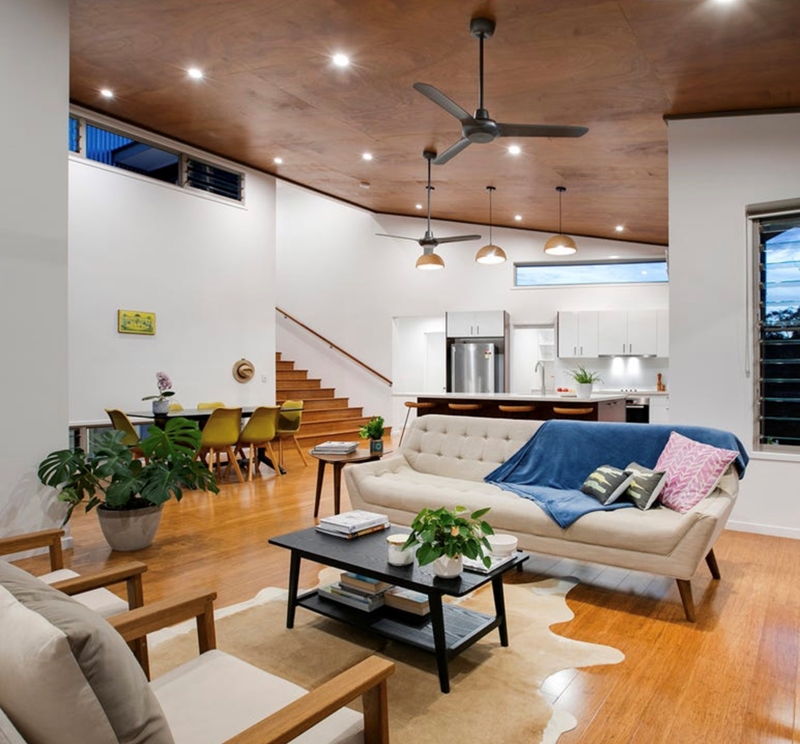 Passive Design
Invest In Insulation
Insulation is a major contributor to good passive design, and the comfort of your home. Whether you're in the process of designing a new build or renovating, Brett suggests putting passive design principles before most other decisions. His advice? "If you've got a choice between a really fancy granite bench top or insulation, invest in good insulation, because you won't be able to add that in later."
Image credit: Sustainable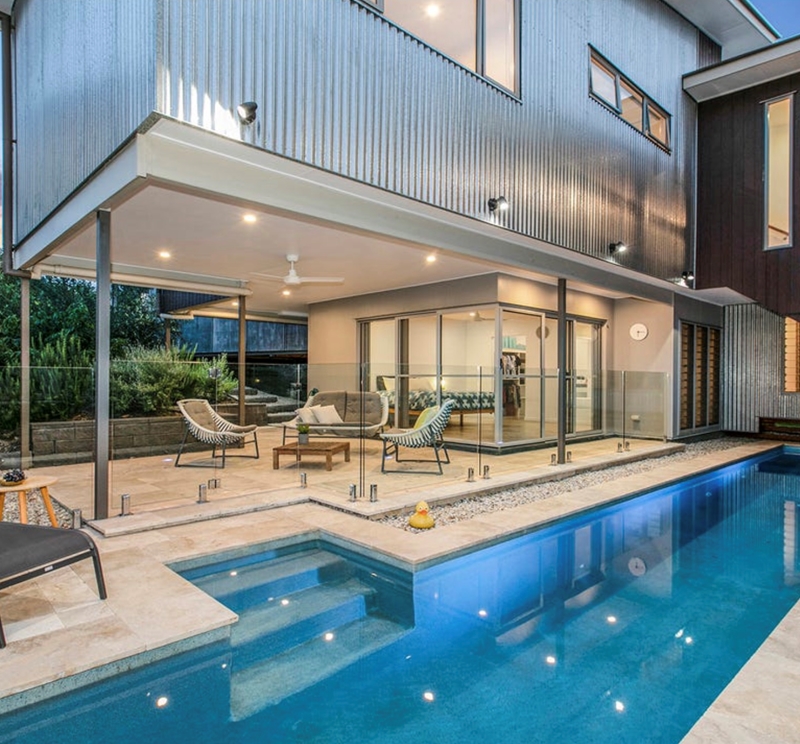 Passive Design
Good Design Grows Community
Passive design extends beyond physical infrastructure – it can even have a positive impact on our sense of community. Recipe On Crowley, a Sustainable project, is one of the best examples of how passive design can foster a diverse community. The trio of houses in Zillmere, Brisbane, have been created to encourage three demographics that already live around the area: families, retirees, and young professionals. This cluster of homes, each one unique, have been designed with community spaces as well as complimentary privacy. "If we're really going to drive true sustainability, we have to look at our existing villages and city communities," Brett says.
Image credit: Sustainable
PASSIVE DESIGN
Sustainability Is About Being Smarter
Sustainable projects – like the Recipe On Crowley trio of houses – show that functionality and beauty aren't necessarily mutually exclusive. Brett explains that building with the environment in mind doesn't need to be political. "To me, sustainability is about being smarter and better at making more informed choices."
Explore our guide to passive design to look at more ways you can incorporate passive design into your home.
Explore More On Energy Efficiency
Attach Documents
(Plans, Reports, Photos)
---
Product Selection Summary
No products in the Quote Drawer.
Thank you for your quote request.
We look forward to helping you with your project.
Next Steps:
You will receive an email confirming your enquiry number.
A Trend team member will contact you within two business days to discuss your project.