Designed by Ellivo Architects with interiors by Daniella Rowles Design and construction by Panettiere Developments, Nero Newstead is a new icon of residential living that reflects the coveted outdoor lifestyle of sunny Brisbane.
Architect Ellivo Architects
Interiors Daniella Rowles Design
Builder Panettiere Developments
Photographer Scott Burrows
Products
Crestlite Windows and Doors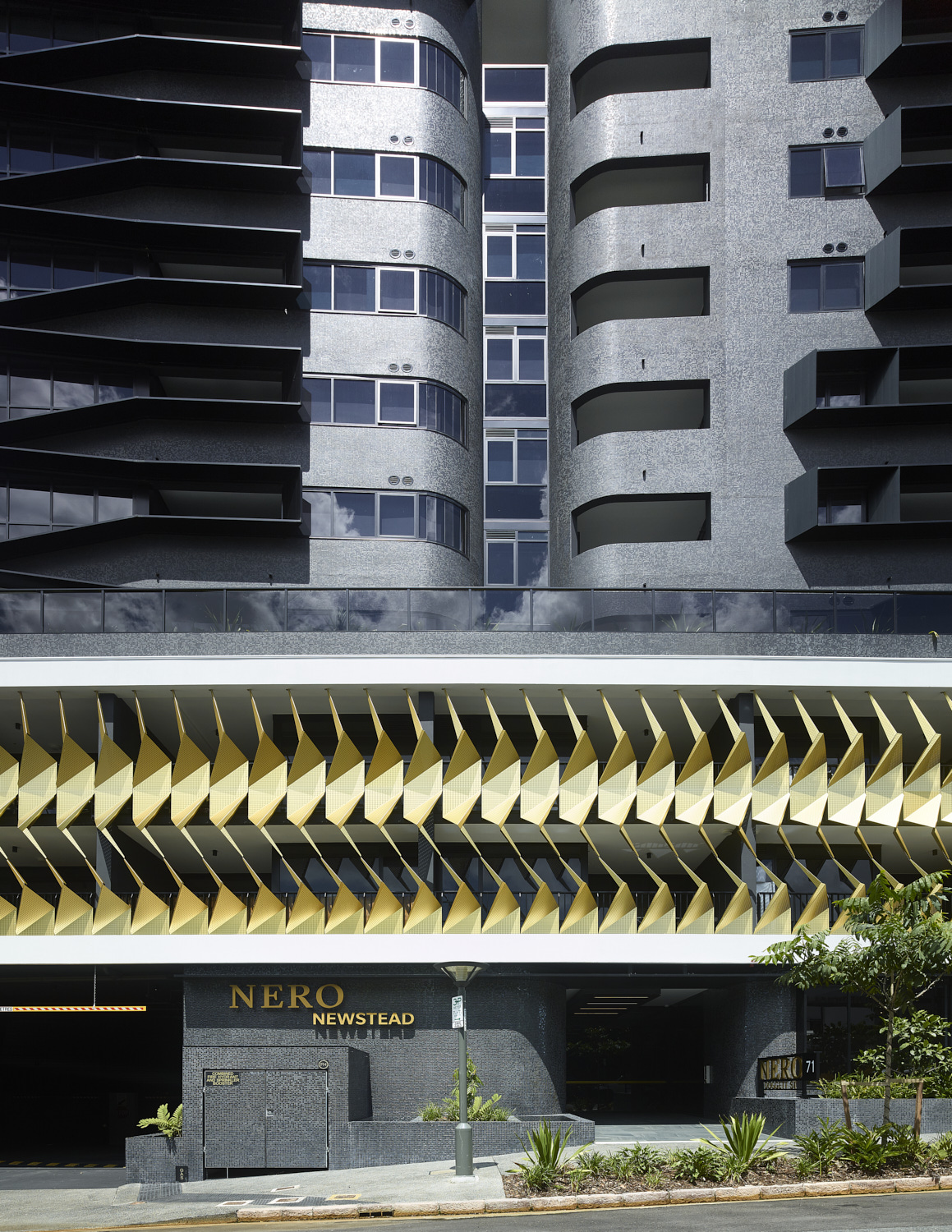 Newstead Nero's design takes stylistic cues from its Newstead location – an up-and-coming suburb in Brisbane's inner-north that's steeped in history with just a touch of hip to it. The nine-level building features striking, contemporary apartment homes that embrace a lifestyle that relishes time outdoors as much as inside. After all, this is sunny Queensland, in the beating heart of the capital.
With sophisticated Trend Crestlite floor-to-ceiling sliding doors and expansive windows, the luxurious apartments aren't tucked away and hidden. The homes feel open, with bountiful natural light, fresh air, and views across Brisbane. With the effortless slide of a handle, the homes open up to the fresh air. These full-height doors and windows give the effect of blending indoors and outdoors seamlessly, bringing openness, space and a direct connection to outside.
The Crestlite doors do more than open inside to outside; they also offer access to attractive balcony spaces, ideal for unwinding and relaxing in the sun . A thoughtful approach to design ensures each balcony is set back within the façade to strike a balance between sunlight and privacy.
In much the same way that the balconies are integral to each apartment, the shared outdoor spaces serve a purpose by creating a true community atmosphere - something that distinguishes Nero Newstead from other multi-residential high-rise buildings. An idyllic inside lifestyle is not forgotten either, with a resident's lounge and the building's own teppanyaki bar.
But the focus on the outdoors doesn't overlook the luxury of the interiors. The materials in these homes – metal mesh, ply, brick, dark timber, flashes of gold and brass – reference the local area just beyond its walls. The interiors are sleek, contemporary, with a palette punctuated with feature blacks and dark timber joinery. The interiors feature classic, modern appeal and are a welcome sanctuary from the hustle and bustle of this inner-city spot.
The new kid on the block in Newstead might be young, but these exclusive homes in Newstead Nero are here to write a new, incredible history.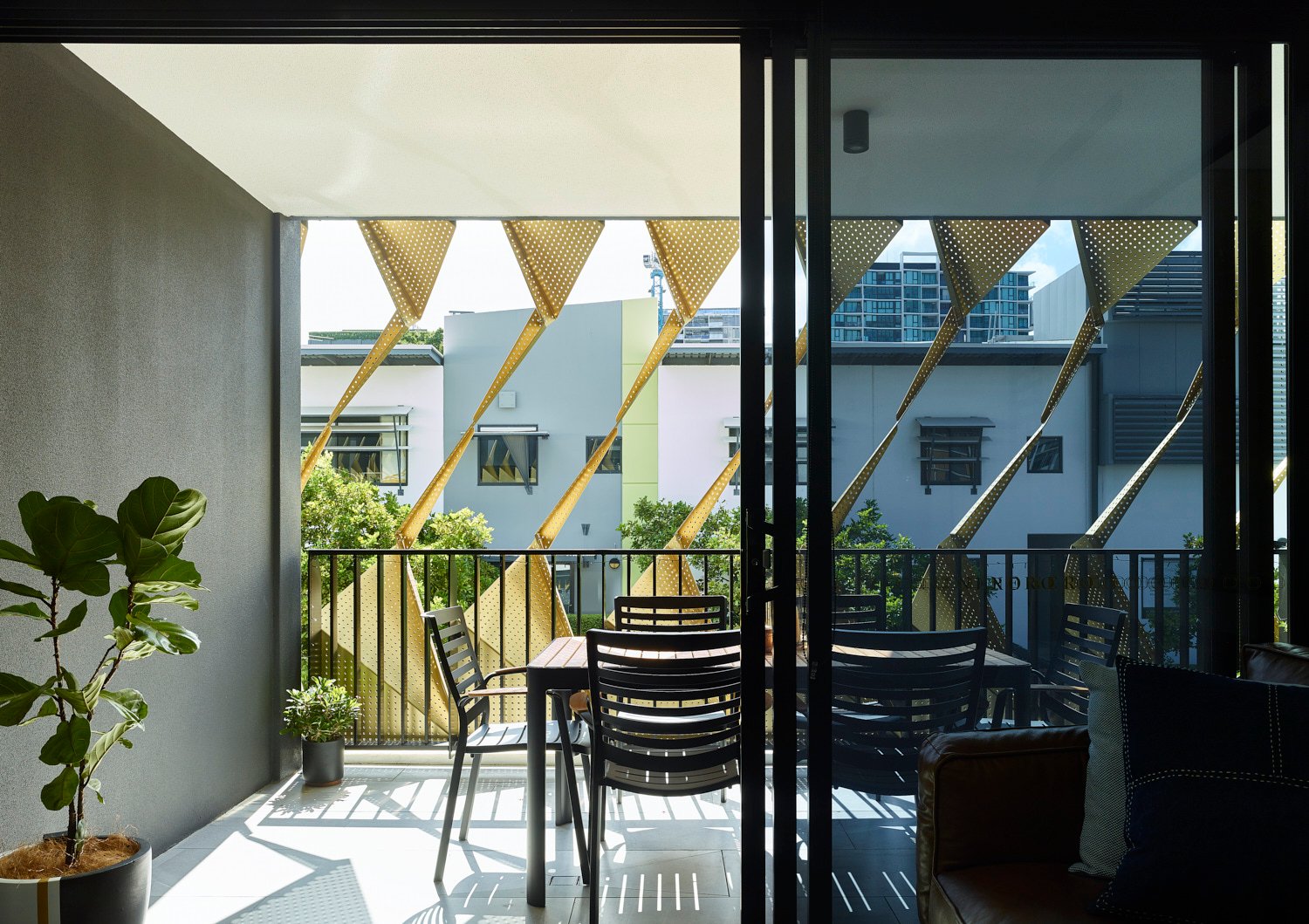 Explore Our Range of Windows and Doors
Attach Documents
(Plans, Reports, Photos)
---
Product Selection Summary
No products in the Quote Drawer.
Thank you for your quote request.
We look forward to helping you with your project.
Next Steps:
You will receive an email confirming your enquiry number.
A Trend team member will contact you within two business days to discuss your project.