Careful consideration to design is a must when it comes to developing a multi-residential retirement community. And Kingsford Terrace, a state-of-the-art development in Brisbane's south-west, is no different. Discover how O'Neill Architecture and McNab Builders created a new standard for community connections in a commercial build.
Architect O'Neill Architecture
Builder McNab
Photographer Scott Burrows
A masterfully designed and constructed retirement community, Kingsford Terrace features a mix of apartments, shared living spaces, private retreats and outdoor entertaining areas. From a quiet library to a heated pool, the development is packed full of lifestyle features that will appeal to those seeking a relaxed retirement with luxurious perks.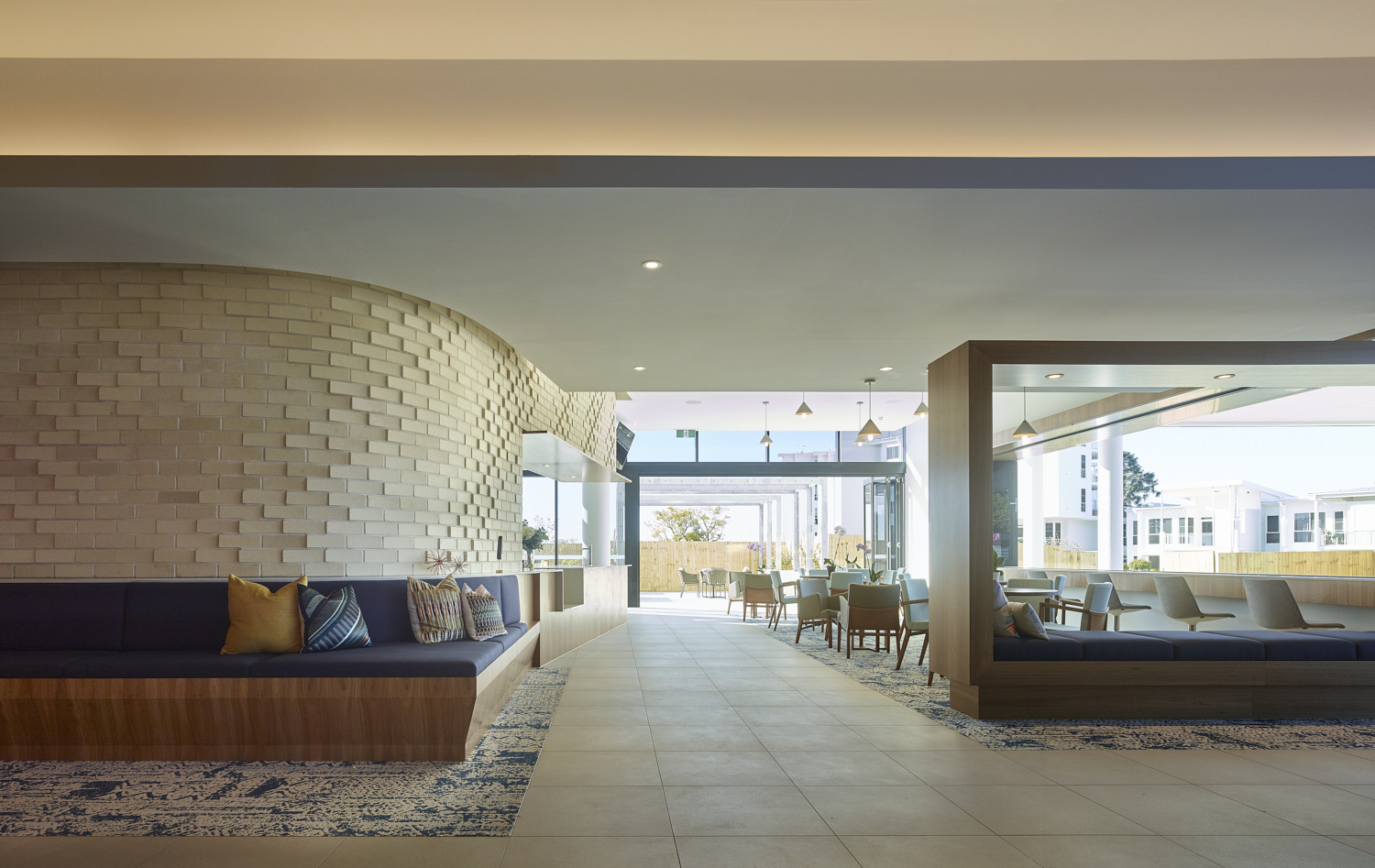 Each space serves a unique purpose, yet one common thread unites them: a connection to nature. The village is designed to join internal and external spaces wherever possible. The main building is laid out around a central courtyard of landscaped paths and open spaces, with the green core easily experienced from the inside through floor-to-ceiling windows from Trend's Crestlite series.
Both the private quarters and the amenities are carefully curated to balance relaxation, accessibility and a sense of belonging for the residents. Adding to the luxurious, tailored feeling of the apartments is the sheer amount of natural light that flows in through the Crestlite windows and doors.
The cornerstone of the community is a central courtyard, with cafés and shared spaces connecting seamlessly to the area via easy-to-open commercial bi-fold doors. This focal point of the build accentuates the feeling of community, connection and belonging, which are essential elements of a retirement community.
Creating a space with as many requirements as a retirement community is no small task, but it is something that O'Neill Architecture and McNab Builders achieved spectacularly through a combination of precise design, deluxe fixtures and fittings, and flawless execution.
Explore Our Range of Windows and Doors
Attach Documents
(Plans, Reports, Photos)
---
Product Selection Summary
No products in the Quote Drawer.
Thank you for your quote request.
We look forward to helping you with your project.
Next Steps:
You will receive an email confirming your enquiry number.
A Trend team member will contact you within two business days to discuss your project.